THE Southport Weekender is the most diverse indoor music event in Europe and it is also the biggest in Europe and we headed on down to take a look and bring back some of the inside news and gossip from the 39th Weekender. The countdown is now on to the 40th Weekender, but with the 39 being such a big hit, who knows what the 40th will be like!
Our site owner Patrick Trollope after the 39 Weekender that was held over the 3 November to the 5 November 2006 said:- "it was a very long slog, but one of the most fun events I have been to in years!" At the Southport Weekender in November, acts like "The Reel People", "Joi Cardwell", "Bugz in the Attic", "Tracy K", "Trinity Stone", "Choklate" and lost of other live acts joined the stage with DJ's like Trevor Nelson, Bob Jeffries, Phil Asher, Karizma, DJ Patife (Brazil), Bob Jones, Terry Jones & Andy Davies to name a few, all of them putting on an amazing event.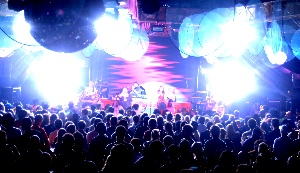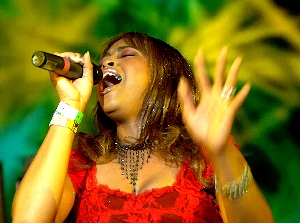 This will yet Lived up to its awarded title as:- "UK's most prestigious soulful house, soul and R&B event". Yes, if you have not guest it by now, it is a event that focuses on Jazz, Funk, Broken Beats, Drum and Base, and its main focus Soulful House music.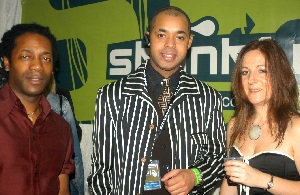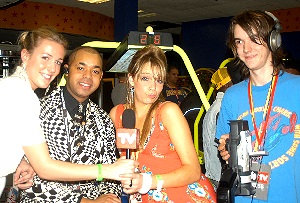 If you still do not know what the Southport Weekender is all about, play the interviews conducted by our owner Patrick Trollope and also with thanks to TV presenter Jonathan Thompson, who helped us out at the event.
| | | |
| --- | --- | --- |
| Interview with... | Press Play | File Type. |
| Chokolet | | Real only |
| Tracy K (Fish Go Deep) - To be added soon. | | Real only |
| Artistry | | Real only |
| Pontins Staff | | Real only |
| Public 1 | | Real only |
| Canonballer | | Real only |
| Public 2 | | Real only |
| Public 3 | | Real only |
| Wedding party | | Real only |
| To be added | | Real only |
| To be added | | Real only |
| To be added | | Real only |
A few commitments by the national and international media...
Each year the list of credits it receives from the music industry grows, just as the list of well known acts and A-list celebrate guest who come to have fun at the outstanding event... This year in May 2006 the event was hailed as:- "One of the most important events in the world on the dance music calendar". Mobo Magazine said it is:- "One hell of a party", Blues and Soul Magazine said that it was:- "Three spectacularly soulful days. Bouncing up and down like duracell bunnies to the best spinners alive.", Guardian Guide in 2006 said:- "Carefully balancing a respect for the past, while keeping an eye on future music trends. Five arenas blast out music until breakfast much to the delight of dancers.", so do not just take our word for it.
| | |
| --- | --- |
| Links to our Reports about the November 2006 event on Southport Reporter. | To go to The Official Southport Weekender website, click on logo below. |